Welcome to UVA Printing & Copying Services!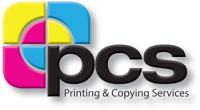 For over 100 years Printing and Copying services has provided support to the University of Virginia.There have been alot of changes over the years in the printing industry and PCS has taken advantage of those changes staying current with equipment upgrades and new offerings, allowing us to continue to provide top notch service to the University now and for years to come. Couple that with our seasoned professional staff, PCS is designed to provide faster service, quality products and streamlined processing.
The Facts...
THE NEW ACADEMIC BRAND IS HERE!

Marketing & Communications has been working hard to bring the new brand to life and is now available for you to order your new Letterhead, Envelopes and Business cards. Click *here* to see the new brand options. You can order by email at uvaprint@virginia.edu, call us at 924-7186 or you can use our updated Academic Stationery order forms located in the main menu bar under Printing or use the "Order Now" button on our home page.
Health System Stationery order forms are now located under the HEALTH SYSTEM FORMS/MATERIALS tab on the main menu bar
NEW Hospital Forms ordering procedures!!!

Please click on the Health System Forms/Materials Menu item for more information or click *here*.
Having printer or copier issues? Please contact our Service Desk at 924-3785
PCS offers Wide Format Printing for all your Poster / Banner and Presentation needs. Call 924-7186 to find out more
Quick Links
News & Events