Welcome to UVA Printing & Copying Services!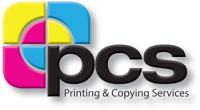 For over 100 years Printing and Copying services has provided support to the University of Virginia.There have been alot of changes over the years in the printing industry and PCS has taken advantage of those changes staying current with equipment upgrades and new offerings, allowing us to continue to provide top notch service to the University now and for years to come. Couple that with our seasoned professional staff, PCS is designed to provide faster service, quality products and streamlined processing.
Order Health System Stationery Now
In the News...
PCS is saying Farewell to one of its own
BRUCE KOSTOFF, PCS Employee from 1995 - 2017
Quick Links
News & Events