Your Communications Partner!
UVA Printing & Copying Services is here to help you maximize the exposure of your message. Print holds its own in the world of multi-channel communication. UVAPrint offers digital and conventional full-color printing as well as a diverse fleet of office printing and copying equipment for lease. With full design, mail, and wideformat capabilities we are your best choice for low-price, top-quality printing. We offer friendly customer service, quick turnaround, and free delivery. And we can assist you with the new University branding requirements. We even offer custom embroidery for personal apparel or promotional items! Contact Josef Beery at 924-7186 or jb6y@virginia.edu for help with your project.
PCS News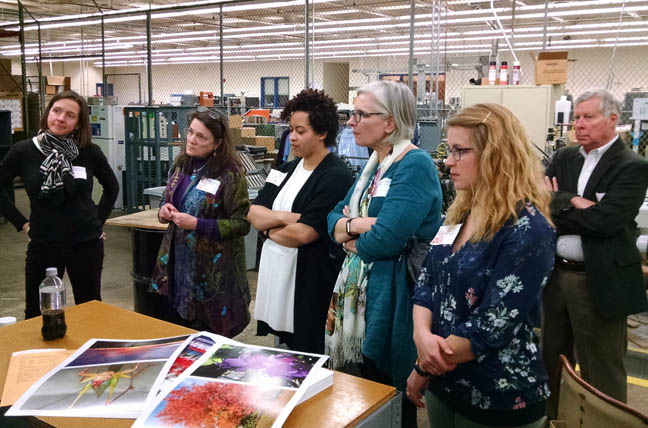 PROFESSIONAL EDUCATION
UVAPrint has begun a series of monthly roundtables to assist our customers stay up-to-date in our rapidly changing world of communication in print and on the web. These informal breakfast presentations provide a painless introduction to topics which can seem intimidating to those of us navigating daily technological changes. Providing information and discussion on everything from digital printing to US Postal mailing requirements and "augmented reality," these roundtables are a valuable resource for preparing effective communication. To attend our next session contact Josef Beery at 924-7186 or jb6y@virginia.edu.