Departmental Copier Program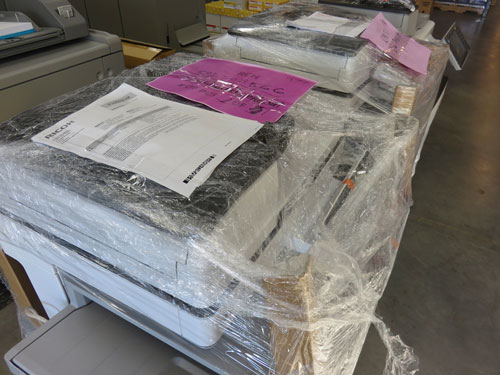 UVAPrint Departmental Copier Management program supplies Copiers/MFD's to departments of the University. If your department is in need of a copier, printer, fax or a MFD, simply contact UVAPrint and we will evaluate your needs and find the best fit for your department. Call 434-924-3785
What you'll get with UVAPrint:
Top of the line equipment
All our copiers are from the top manufactures in the market place today. Every device is network-ready to provide the greatest benefit and ease of operation for your staff.
Professional Service and Support
With our large fleet of copiers we are able to negotiate some of the most comprehensive maintenance plans available, enabling UVAPrint to provide top of the line service whether be a minor item such as our compressive inventory of toner and supplies or our contracts with TOP Factory Trained Service Agents.
Flexibility
With our expansive fleet of copiers we are able to move, exchange, and add equipment as your needs change.
User Management
UVAPrint Copy Card System can supply department usage tracked by user or group of users if needed.